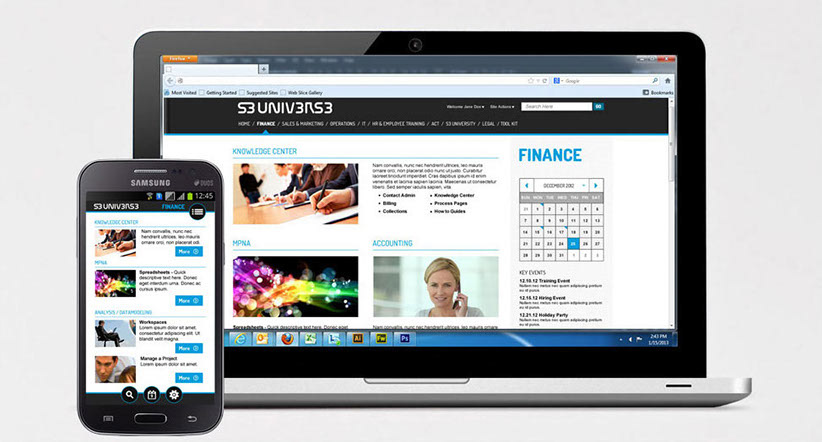 ArrowS3 is a subsidiary of Arrow Electronics, Inc. They focus on unified communications, voice and data technology. I worked with a project manager and offshore development team to help unify their intranet and employee online resources. When we finished the project we had taken their internal portals from twelve or so down to two.  Employees were empowered to find the resources they needed to do their job.

Before:

ArrowS3's intranet was running on several different technologies and portals. Employees had to  remember several sets of credentials and sign in to several sites to find resources to get their jobs done.

After:

My team was able to combine most of those portals into one SharePoint site. As lead UI/UX designer I was responsible for designing the information architecture, page layout, and look and feel of the site. Over the course of three months we  worked with key stakeholders to make sure all sub sections provided the needed functionality and allowed employees to get more work done. We often used guerrilla user research to validate this. I then created a set of specifications that were sent to our offshore development team.
When the project was complete the client was quite pleased and came back to our firm for more design work.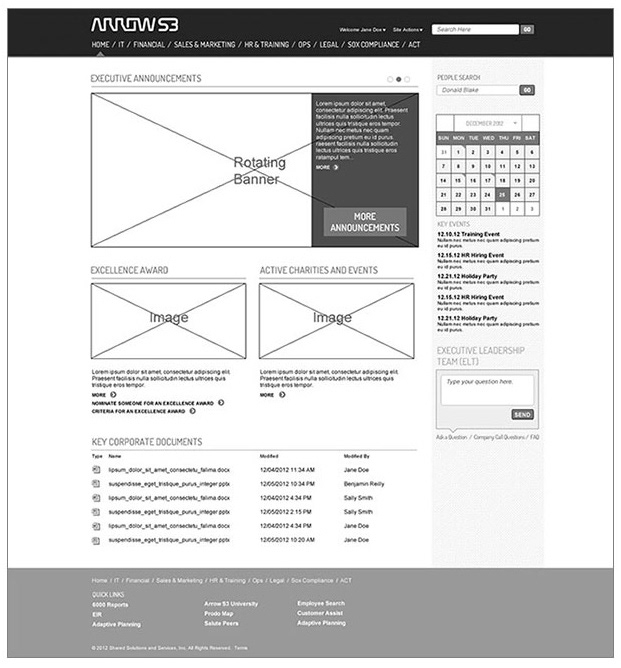 After creating the information architecture for the site I worked with stakeholders to define the general page layout and "rules" for the various sections of the site with all-up stakeholders. 

We then would design individual pages using these rules for the various divisions of the company. Having this framework in place early helped us accelerate that process.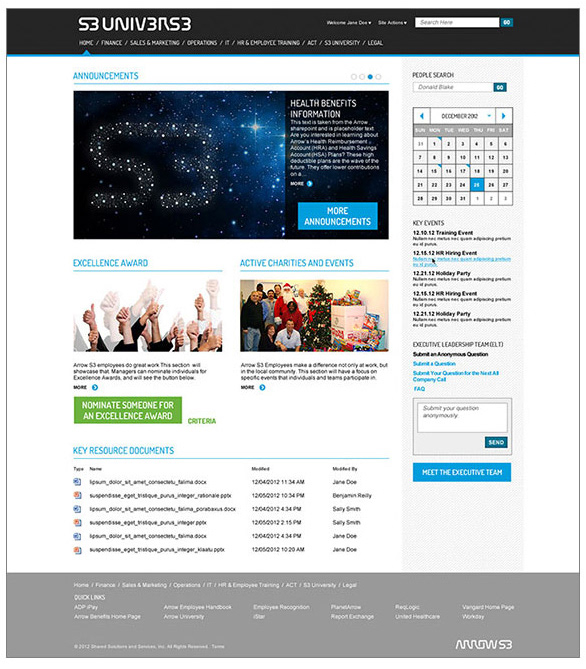 Arrow S3 already had visual design in place for their external facing sites, my recommendation was to continue to use that for the internal site. It would end up saving the team a lot of time and allow us to focus on the usability of the new site.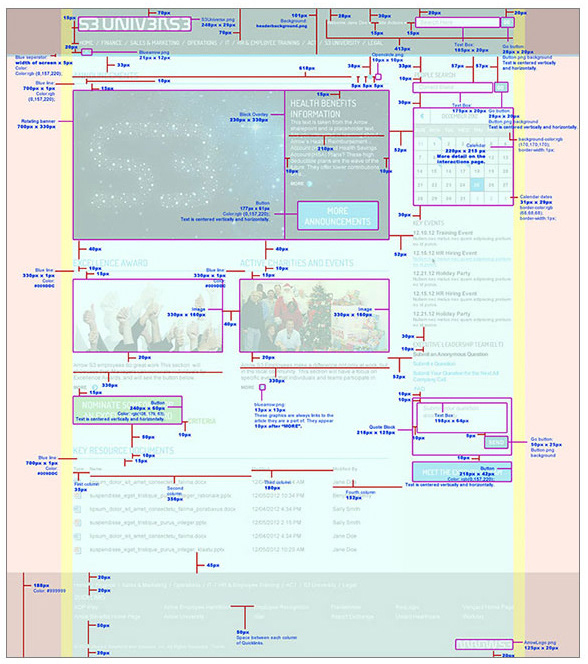 We worked with an offshore development team to build the site, as such we had to be very prescriptive with our guidance on how the site should be built.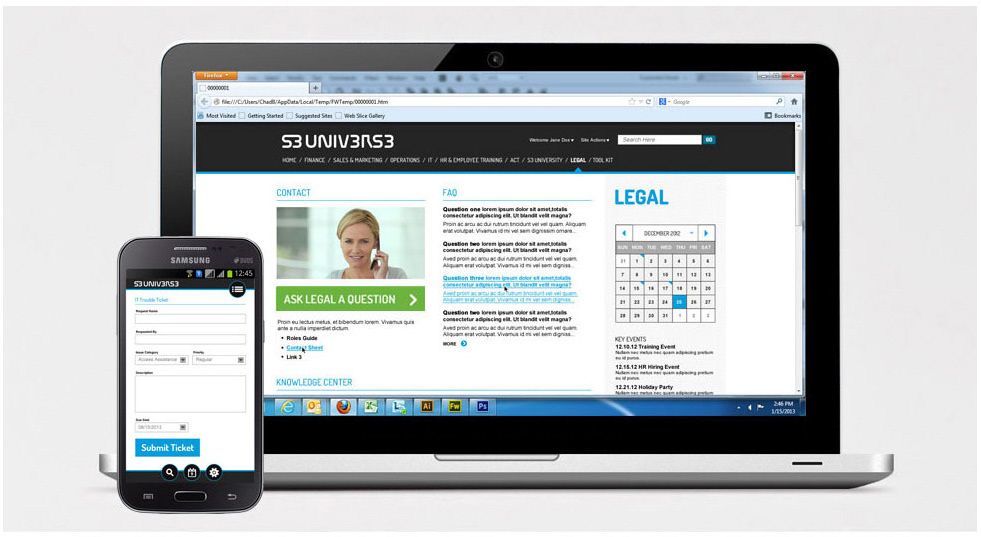 Legal needed their section of the site build around an FAQ and providing ways for other employees to ask questions, as well as a "Knowledge Center" for their own employees to reference.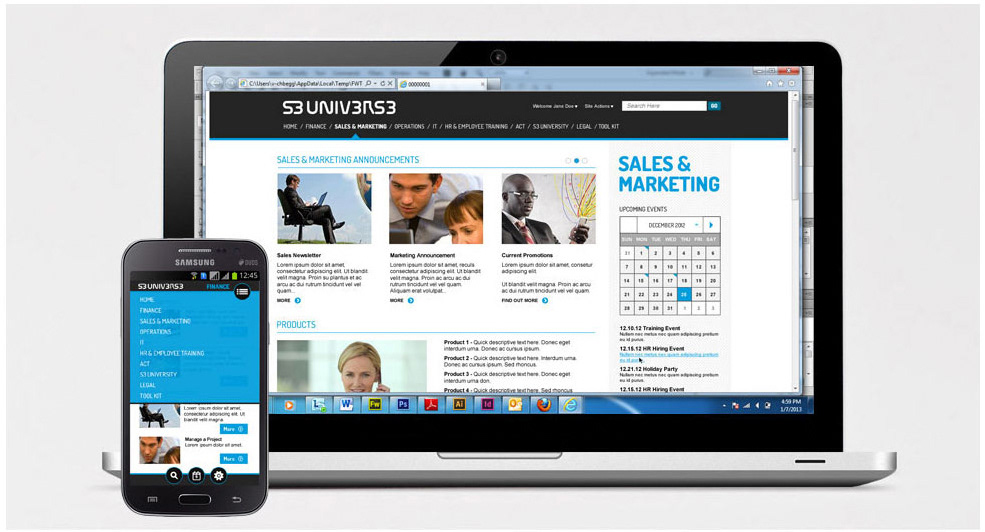 By comparison Marketing needed to focus on announcements to the company and information about the products they sold.