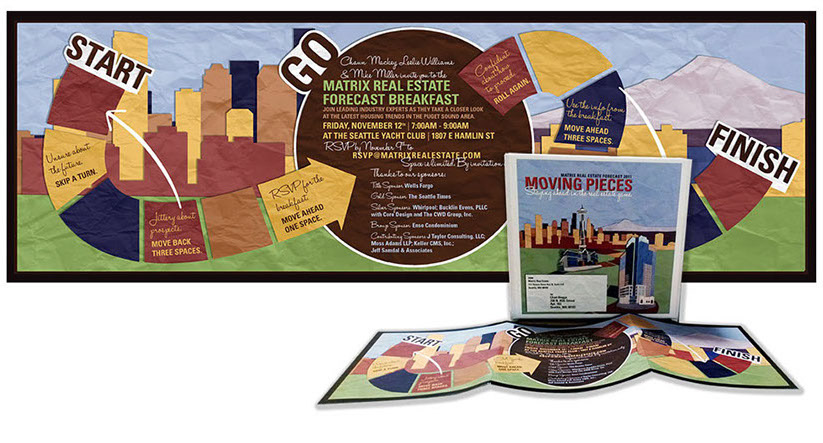 Every year I was at Matrix Real Estate they put on an event to give condominium developers a sense of  what the real estate market would look like in the year to come.
This was a major event and our best moment to talk to our biggest clients.
Before:

In previous years the VP marketing would work with the senior leadership team to create the theme, structure and list of collateral needed for the event. She would bring those to me and I would create design collateral including a website, 20 page insert for the Seattle Times, invitation, and swag for the event.

After:

As I worked with the company longer I took on more responsibilities. The samples above represent the Forecast Breakfast the year I acted as both designer and project manager.  This year our VP of marketing handed the entire process off to me.  I  pitched several ideas to our senior leadership and once one was accepted began working on the schedule and scope of collateral. Over the course of four months no deadlines were missed and the event ended up being something our leadership team and CEO were very proud of.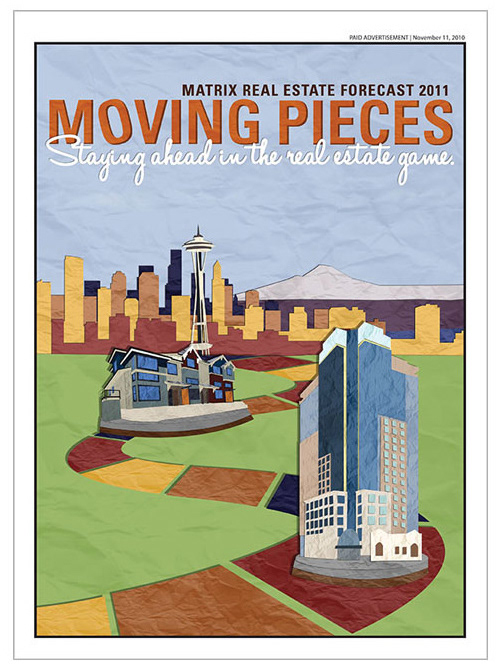 The cover for the 17 page insert that went into the Seattle Times and Puget Sound Business Journal was also used as the poster for the event.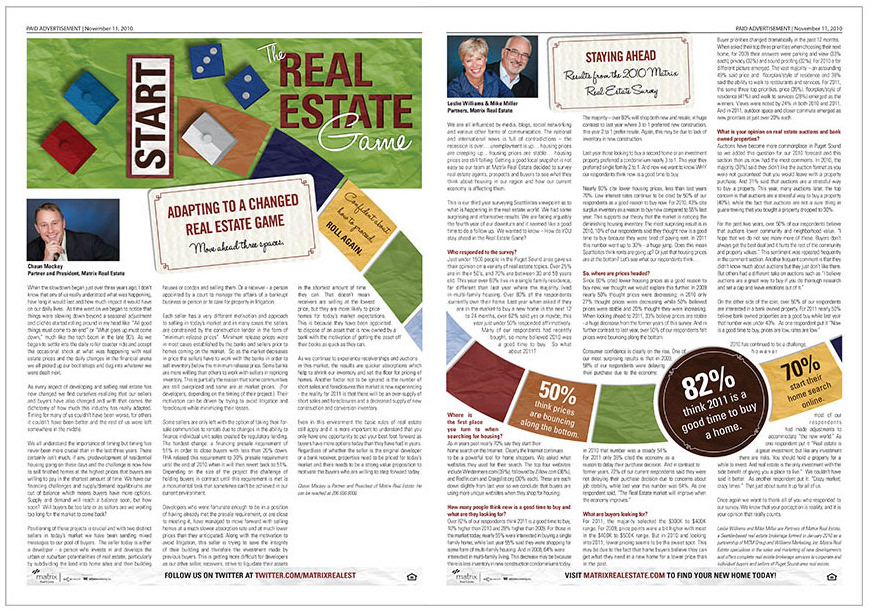 The board game spaces were used to call out important parts of the articles in the insert, as well as break out the space in the insert.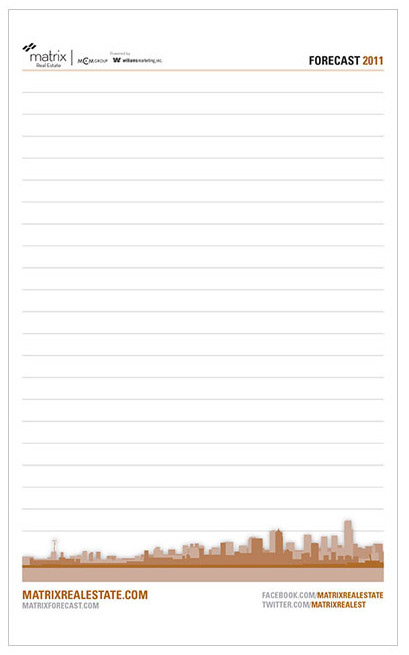 This was the first year Williams Marketing and MCM had merged so we had co-branding at the top of the swag.  This was a notepad that was given to all attendees, notable for being a two-color print job.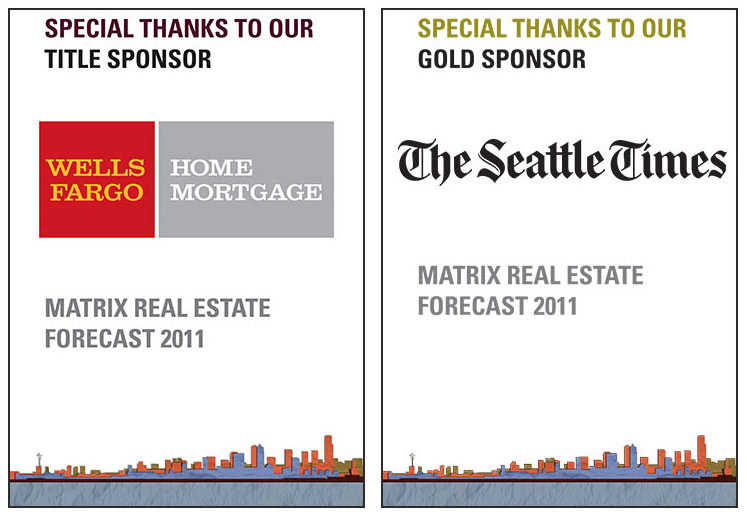 All sponsors of the event were given a special thank you on a large sponsor board shown at the event.