Copperleaf is a condominium complex in Issaquah. The ad campaign included designing the logo and all other marketing pieces, art directing the photoshoot of the homes.
When we finished, Copperleaf had a unique voice and value statement to prospective buyers.
Before:

Copperleaf had no marketing collateral or brand identity.  To outsiders, it was simply another condominium being built right after the real estate market collapse in 2008.

After:

In a lot of ways this is a graphic designer's dream project.  A start-up company with no design history, a big enough budget to make cool collateral and independence to do the best design possible. I crafted the brand voice, which guided me in the design of the logo, the photoshoots and all cross platform marketing materials.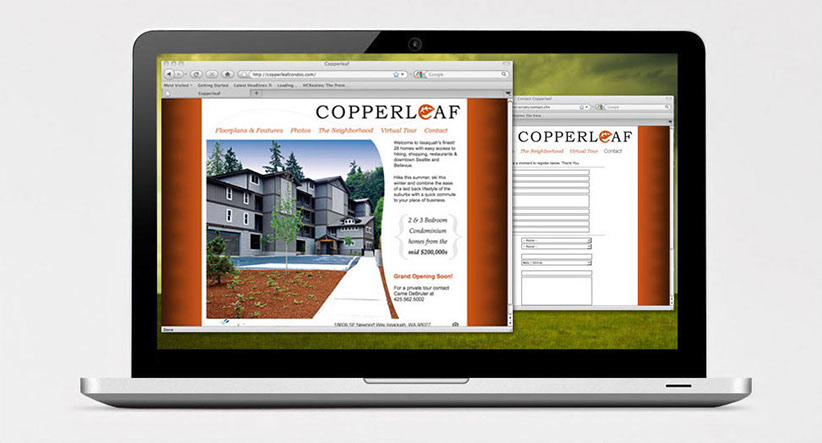 The Copperleaf website, this included information on the homes themselves, as well as the nearby amenities.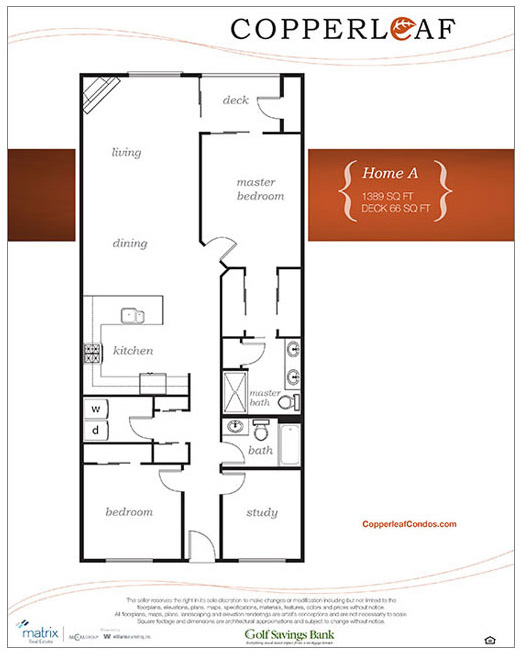 Floorplans created as part of a package buyers could take with them when they left.